Grip Pro Max™ is a pocket-friendly training aid to help you develop the perfect golf grip position. Developed in conjunction with several PGA Golfers, the Golf-Grip has been tried and tested on hundreds of users. Consistent use has been found to promote "muscle memory" allowing golfers of all abilities to achieve the ideal grip.
Promoting Muscle Memory & Accuracy,
This Device Helps You Achieve the Perfect Grip in No Time.

Each grip is designed to suit the different preferences of feel. Material, feedback, surface texture, tackiness, and grip taper are the key characteristics that help distinguish a grip's unique attributes.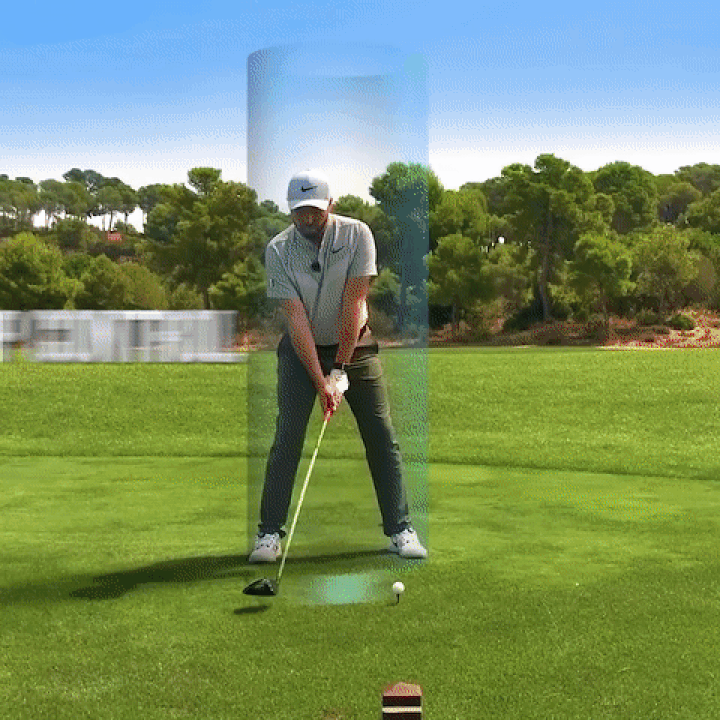 Suitable for ALL Golf Players

Perfect for both beginner or expert golf players as it can let you train for the perfect golf grip to achieve a better golf swing!

Stops slicing with better alignment and grip! Allows you to perform consecutive draw/hook shots with consistency and accuracy.

Allows you to increase grip control and swing stability on the golf club. A perfect grip encourages the proper release of the clubface and will help you increase the distance!

Grip Pro Max™ can promote "muscle memory" which allows you, with practice and time, to achieve a perfect grip without assistance.
Your heading text goes here

1. Install the golf grip aid on the club.
2. Align the V-shape with the club face.
3. Hold the upper V-shape between the thumb and index of your left-hand, place your fingers along the dents.
4. Hold the lower V-shape between the thumb and index of your right-hand, cross the left ring finger with the little finger of the right hand.
Fits you and fits in your bag.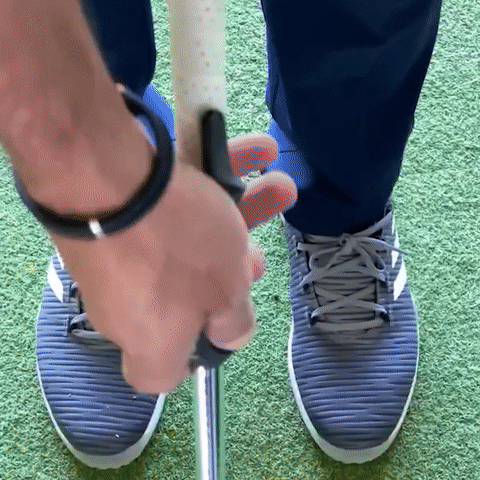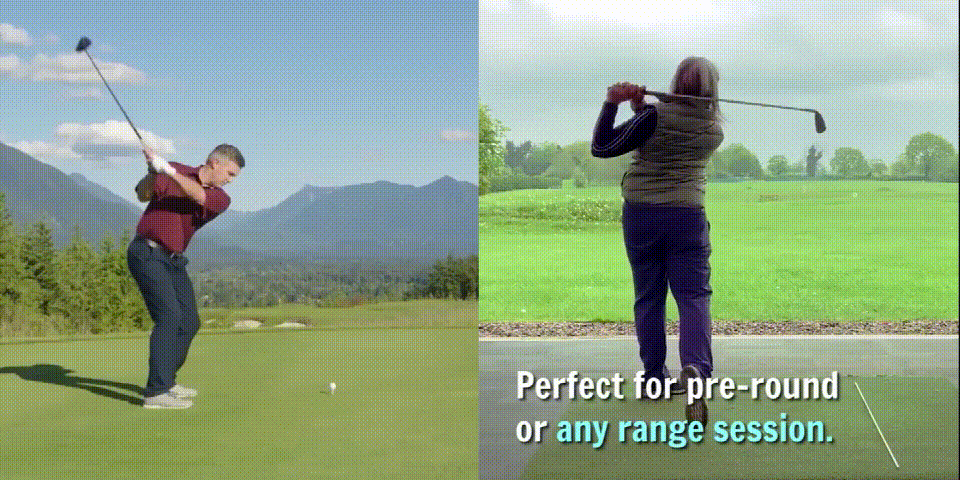 Better scores, one grip at a time.

Play every shot with confidence!
Hurry Up! 🌞
SUMMER SALE
🌞 Is Here And The Promotion
Ends Once The Timer Hits Zero
You don't have to be a beginner to use this!
Now I keep this in my golf bag and if I ever feel like I can't get my swing right... I put this on one of my clubs and get the right feel again. Very simple idea....and whether you're a regular golfer or only get out there once in a blue moon...get one of these trainers. It really helped out my grip so my swing was better, too!
Golf grip trainer is practical and a reasonable price .
I use this because I was flipping my club at the ball ,and my wrists started to get a bit sore after a round , I looked into the product it seemed straight forward in its potential to put my hands & wrists correctly onto the handle of the club,it felt strange at first ,but I can honestly say it has helped me ,I'm swinging the club and the driver with it attached ,the best thing about the grip trainer is how good the price was. I purchased this item about 3 months ago and I haven't regretted once ,it's a permanent addition to my golf bag .
Overswing gone, toe strikes gone
If you have an incorrect grip, you may have difficulty squaring the clubface at impact, plus a breakdown in the wrist position at the top of the backswing.
Tried this on the course, overswing gone, toe strikes, gone, unbelievable. OK I'm a low single figure handicap but, the product is worth the money. If I could I would change the quality and make a new prototype.
Who Knew a Simple Tool Could Vastly Improve my Swing?
I was flushing more irons than usual, and as stated, my grip pressure has become more consistent. Will these shave lots of strokes off your game? Probably not. Will these tools help you become more consistent with your hand placement and in turn give you more confidence about hitting a shot? It did for me. I'm still a consistent 15 handicap, but that is more a testament to my short game as of late! (another topic and maybe another review!) Give these a try if your grip never feels quite right.
Good investment for my game
It has worked for me! I have used it to practice 4 times and can see an improvement on my swing.
Takes some getting used to. I usually practice swinging (no ball) a few times, then with a ball, then without the trainer. A simple switch in finger places has allowed me to take a fuller swing (I would say my typical swing was about a 3/4 swing). I have also noticed I have more of a draw (usually played a slight fade). I usually and between 230-240 with my driver. At the range I was hitting it to the 260 flag quite a bit after my 3rd session. Have not been actually been able to get out for a round since I started using it. I am sure it will all turn to crap as it usually does on the course at some point!
This is a great tool to develop muscle memory.
I have been among the worst golfers on earth for about half a century. I recently have deemed myself just a bad golfer with a strong hope that I may someday reach mediocrity. These hopes are in a large part based on the results that I am seeing from using this device. I am not an athlete so the fault is not with the device. I am thrilled with the progress that I am making. I believe that this tool has aided me greatly in developing muscle memory of what a proper grip and swing should feel like and that, with the use of this aid others may enjoy the thrill of watching their ball rise up and sail away.
Frequently Asked Questions
Need help finding an answer to your question? Ask our customer support at support@shopovia.co
Does this help with finger placement ?
Yes, it helped me. It's very intuitive and give a good sensation when take the club, specially for begginers golfers.
Does it work for kids as well (7 year old)?
Yes, there are sizes available for kids.
How do you align this to the club face when installing? There is no alignment line.
Not suppose to be installed on a club. It is how a proper grip should feel.
Is there a left-hand grip trainer?
We have left-hand and right-hand grip, you can find it in the above cart.
Is there a left-hand grip trainer?
Yes, our Golf Grip Trainer is made easy to remove and attach to other golf clubs.